Meet Karin Ucer, Founder of Simply Redesigned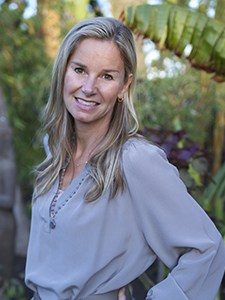 Karin moved to Santa Barbara, California over 20 years ago from Germany. During that time she traveled extensively while working in international marketing and event planning, which not only provided her with budget and deadline oriented project management skills, but gave her the opportunity to study and appreciate many different cultures, and architectural styles.
This unique experience fueled her passion for design, and inspired her to lead numerous renovation and interior design projects over the years. Realizing that helping people transform their homes was her true calling, Karin left the corporate world to focus on her passion.
"A home should be an inspiring & fun place as well as a sanctuary and retreat from the hectic lives we live. I am passionate about transforming spaces and bringing them to life, while incorporating the client's unique personality. My goal is to simplify the design process and make it fun for the client by guiding them through the myriad of decisions while transforming their house into the home of their dreams."
Karin Ucer is an Advanced Interior Design Certified Professional, as well as an Advanced Home Staging Certified Professional. She is a member of the Home Design Council, and the Real Estate Staging Association®. Her background encompasses hands-on training by the renowned interior designer Wanda Colon who hosted several popular HGTV and TLC interior design shows, along with the owner of The Academy of Home Staging & Design in California Kim Kapellusch.